Copenhagen University Mouse Library
As part of our service we have compiled a list of mouse lines preserved as frozen sperm for internal use at the University of Copenhagen. This library allows researchers at UCPH to see which lines are already in the Facility.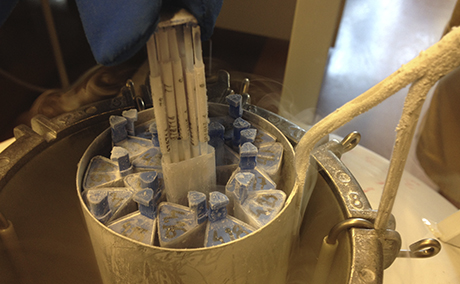 The library and can be found at the intranet of University of Copenhagen.
The Core Facility is responsible for the storage of the frozen sperm but claim no ownership, the full ownership of the sperm belong to the researcher and no sperm will be given out without the researcher's specific consent.
Should you wish to work with a line in the library you have to contact and get consent from the owner of the specific line. You can then contact the Core Facility to arrange revival of the line.
External users
External researchers, who are not affiliated with the University of Copenhagen, can contact the Core Facility via transgenics@sund.ku.dk to receive information about the lines kept in our library.